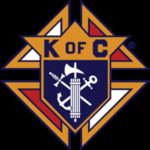 The Knights of Columbus
Fat Tuesday Social Evening
February 13, 2018 @ St. Mary's Hall
Serving prime rib with all the fixings
Drinks available at 5:30 dinner served at 6:00 o'clock
along with a 50-50 raffle
Dinner is provided free of charge, compliments of the Knights. However, donations will be greatly appreciated as funds raised will be used to support the Parish. Please join us for a fun evening before the start of the Lenten Season.
Los Caballeros de Colon proveran gratis el tradicional Martes de Grasa para la comunidad. Todos estan invitados a partir de las 5:00 de la tarde y disfrutar de la cena a las 6:00 pm. En febrero 13 de enero.