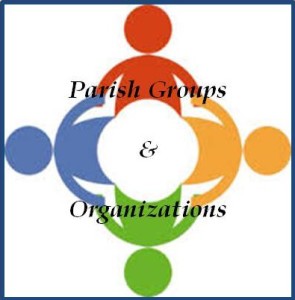 Knights of Columbus – The Knights are an organization of Catholic men who promote the principles of charity, unity, fraternity and patriotism. Knights contribute to the welfare of their parish and communities, and seek to help the needy through financial and volunteer support. Membership in the Knights of Columbus provides the opportunity for wholesome association with congenial companions who are first of all practical Catholic gentlemen. Through many constructive activities of Christian fraternity, members are enabled to render service to their Church, their country and their fellowman.  Catholic men 18 years of age or older interested in joining this organization should contact Jim Goetz at 707-237-1561 or Pat Lambert at 707-263-7111.
Knights Ladies Auxiliary – This is a group of ladies (some wives of Knights of Columbus members, but not required) who meet once a month, to promote service and outreach programs in the Community.  Their major project of the year is a Christmas gift of toiletries and blankets to the convalescent hospitals and Freedom House, a domestic violence shelter. Contact: Donna Yzaguirre.
Belles of St Mary's – A group of women who meet once a month. They plan a variety of fundraisers to support parish improvement projects such as the installation of the Bell Tower and renovation of St Mary's Hall Kitchen. Contact Kelly Thorn.
St Peter's Men and Ladies' Club – A group of parishioners who regularly attend Mass at St Peter Mission Church and support its maintenance and Kelseyville community events. Contact: Marilyn Sommerfield.