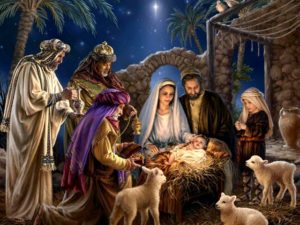 Sharing Traditions-Compartiendo Tradiciones
Friday January 5 @ 5 p.m. @ hall
We invite you to participate with our Community
We will be sharing the Traditional
"Rosca de Reyes"
A Hispanic tradition full of meaning. Bring your family and let us continue celebrating the
Salvation of God for our lives.
Viernes 5 de Enero, a las 5:00pm @ hall
Te invitamos a participar en nuestra tradicional
"Rosaca de Reyes"
Compartiendo nuestra tradicion. No te lo puedes perder.
Trae tu familia y continuemos celebrando la Salvacion de Dios para nuestras Vidas.