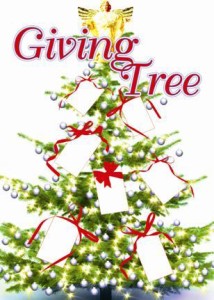 St. Peter's Christmas Gift Tree
Catholic Charities is requesting Safeway or Target gift cards
Easter Seals requested toys
Please bring your gift to the church no later than 
December 10th
Thank You!
Caridades Catolicas piden su ayuda con tar jetas de r egalo de
Safeway o Target. Tambien J ugetes. Por favor
traelos antes de Diciembre 10
Gracias!
Questions? Preguntas? Lonny, (707)277-9046 or Marilyn (707)279-1171.