St. Mary Immaculate & St. Peter Parish
Will be participating in the Kelseyville Christmas in the Country
December 1st @ Kelseyville @ 5:00 pm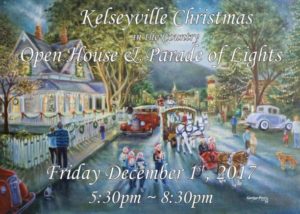 We invite you to participate and help us to Keep Christ in Christmas. We will be selling tamales and other goodies. We look forward to seeing you there.
La Comunidad de St. Mary's and St. Peter estara participando en el festival de las luces en Kelseyville. Te invitamos a apoyarnos y ayudarnos a mantener a Cristo en Navidad. Estaremos vendiendo Tamales y mas delicias. Te esperamos!